Using the Airbnb Verification Process to Demonstrate Credibility

Airbnb created the Verified ID process to build trust in the Airbnb community. It gives hosts and guests more information when deciding who they want to host or stay with on Airbnb.
Airbnb users have the opportunity of verifying their identity by connecting their Airbnb profiles to other social networks as well as scanning official ID and confirming personal details.
What does the ID verification process involve?
Taking a photo or uploading an image of your government-issued ID
Connecting another social media profile to your Airbnb account
Uploading a profile photo and providing a phone number and email address
When you've completed the Verified ID process, you'll earn an "ID checked" badge on your profile: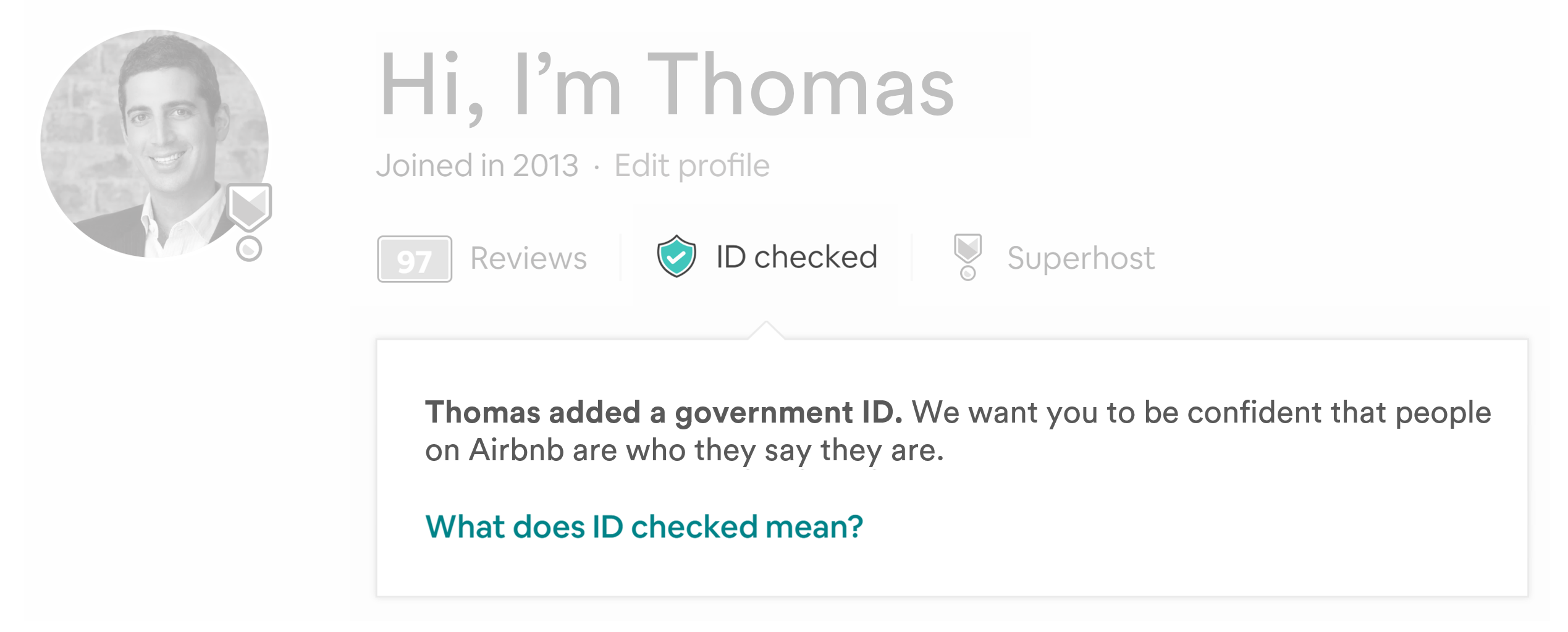 Many guests look for this badge when deciding whether they wish to stay with a particular host.
Verifying your ID to extinguish any trust and safety concerns is the easiest way to eliminate obstacles standing between your listing just being looked over and actually getting it booked.
Just as you take comfort in seeing the verified ID badge when screening Airbnb guests that want to stay at your place, so too will guests screen you when deciding where they want to stay.
To add more verifications:
Login to Airbnb
Click on your account profile photo in the top right corner
Select Edit Profile
Select Trust and Verification from the menu on the left
Add any missing information (Email address, Phone number and Identification) or link your social accounts (Facebook and Google)
You can begin the Airbnb verification process by going to www.airbnb.com/verify.