What Needs to be Cleaned with Each Turnover?

All Rooms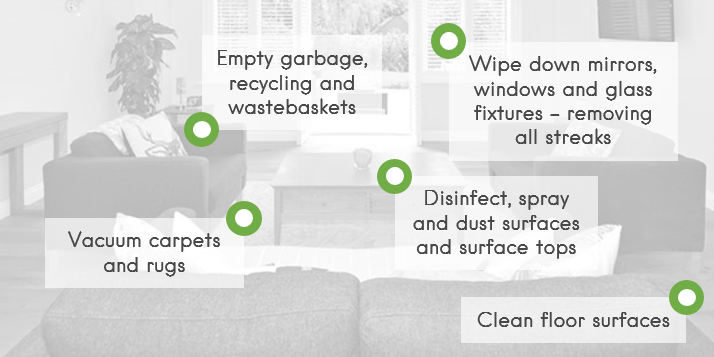 Kitchen and Dining Room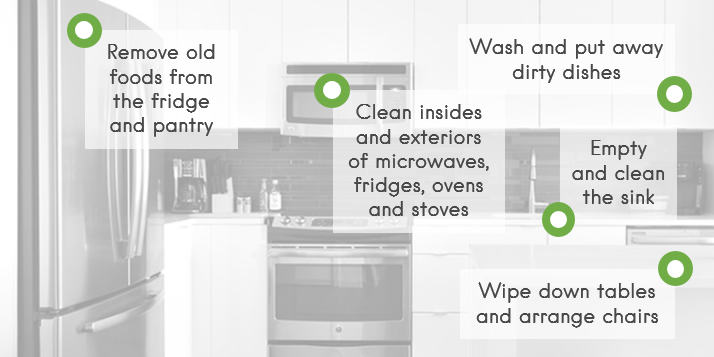 Bathrooms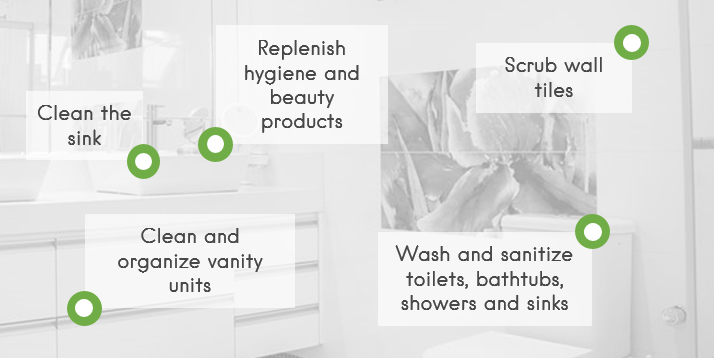 Bedrooms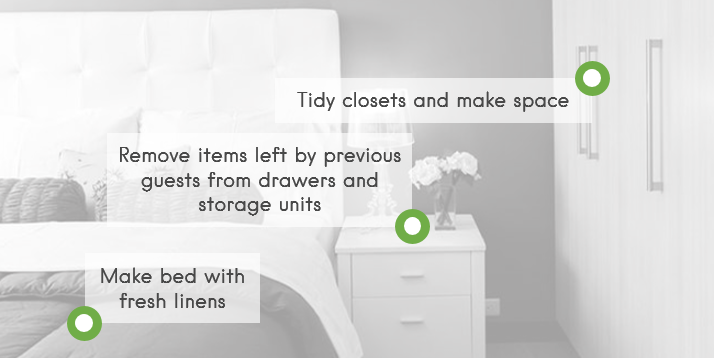 One Little Trick...
When it comes to keeping your place clean, one little trick is to leave basic cleaning supplies and provide your Airbnb guests with the ability to tidy up after themselves.
This way, your guests are able to take care of spills and accidental messes. You'd also be surprised at how often guests take it upon themselves to leave their host's place in a better condition than their very own homes.
Keep the following cleaning products handy and accessible to guests…
Broom and Dustpan
Dishwashing Soap
Disinfectant Wipes
Garbage Bags
Mop and Bucket
Multi-Purpose Surface Spray
Paper Towels
Scrub Sponges
Toilet Brush
Vacuum Cleaner