Step 2: Setting the Scene

In this next step, you'll help paint a picture for prospective guests to understand your space and all the reasons they would want to book it. You'll be asked to upload photos and provide descriptions of the different spaces you have on offer or any other selling points for your place.
1. Photos
Airbnb will ask you to upload photos of your place.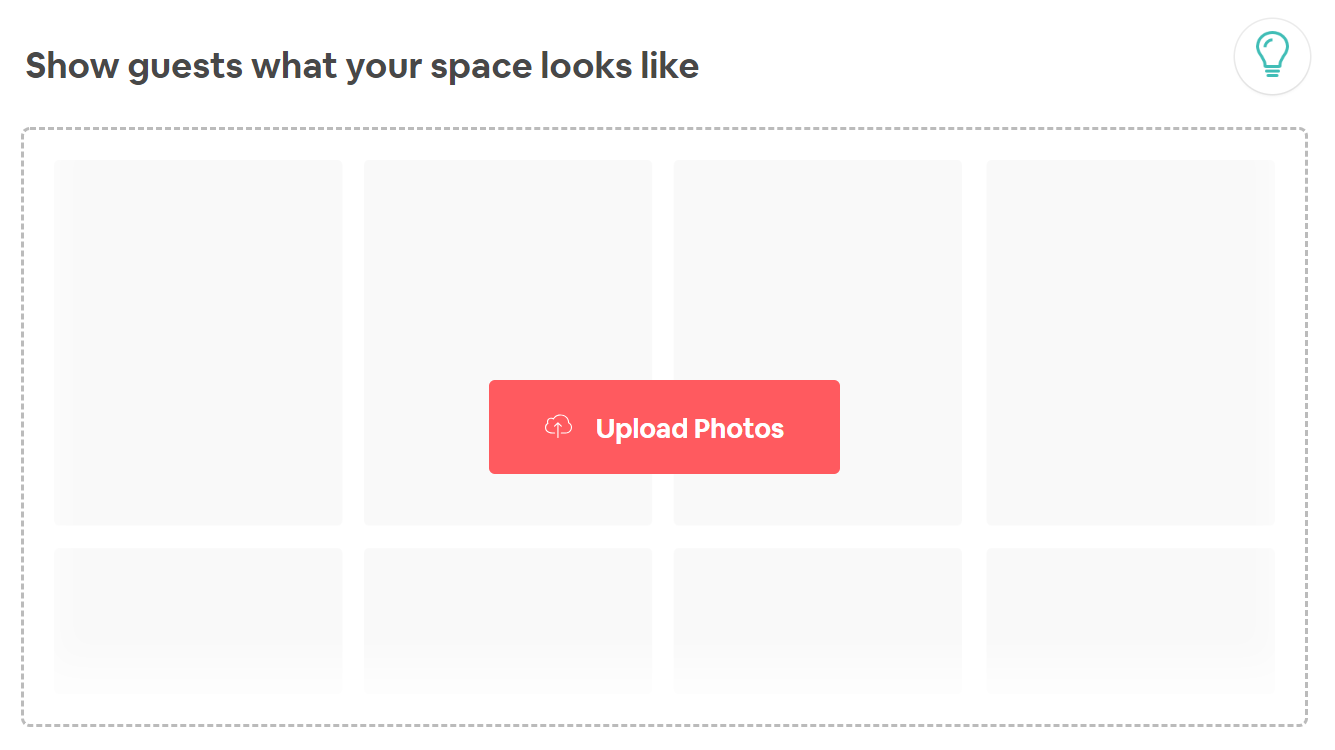 Including photos of all the spaces a guest can use will help prospective guests imagine what a stay at your place would be like.
You can start with just one photo and come back later to add more. Alternatively, you can skip adding photos altogether till after you complete the rest of the listing process.
Your first photo will be the photo that gets displayed for your listing in search results and the photo displayed at the top of your listing page. It is typically a photo of either the master bedroom or lounge room. Make sure to select a photo that showcases the best your place has to offer.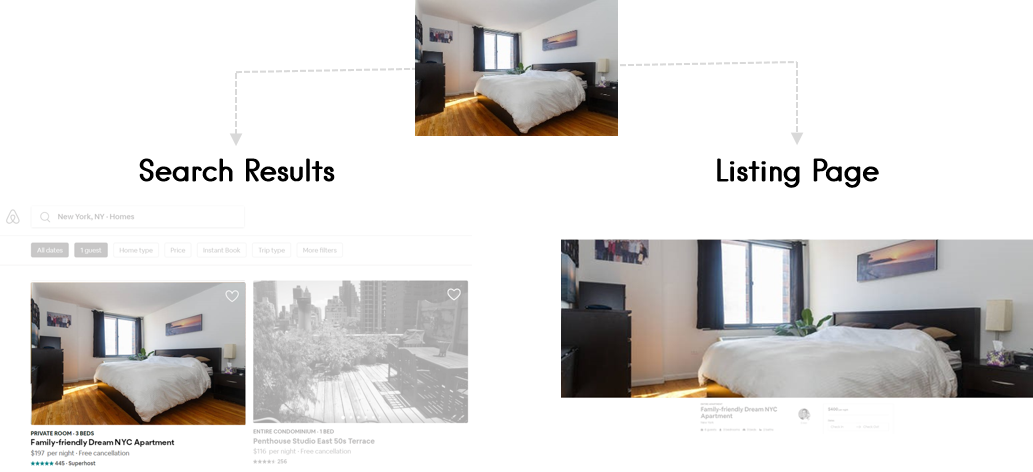 It is typically a photo of either the master bedroom or lounge room. Whatever you decide to use, make sure that it showcases the best your place has to offer.
If you plan on taking photos yourself, you'll want to get your hands on some high-quality but affordable photography equipment such as...
DSLR camera
Electronic flash
Tripod
Wide-angle lens
2. Description
Once you've uploaded a photo (or a few), Airbnb will ask you to provide a little more information to help in setting the scene.
To begin, it will ask you for a listing summary, which is a brief overview of your place that guests read before they get into the details. You only have 500 characters to write your summary.
The information you provide for your listing summary will appear at the top of your listing page and answer common questions guests have when looking for a place to stay. Here is an example below:
Massive 820 square feet 3-bedroom, 2-bathroom with lounge

Fully-furnished, light and quiet

Large appliance-stocked kitchen

Minutes walk to trains, bus, shops, food and nightlife

Doorman / elevator building with laundry

Stunning rooftop view
You'll also be given the opportunity to elaborate on the different elements of your listing. These include:
About Your Place: An overview of the key selling points of your place
What Guests Can Access: An overview of the spaces that guests will have access to within your home
Interaction with Guests: Information on how you'll be available to offer help and/or socialize throughout the stay
Other Things to Note: Other details that may impact a guest's stay (for better or worse)
About the Neighborhood: Information on what makes your local area great or unique and any key local attractions
How to Get Around: Information on public transport, driving and walking options
Completion of any of these additional descriptions is optional. You are still encouraged to take the time to complete these. Completion of these descriptions will pay their dividends with a best-of-class listing that helps you stand out from the crowd and receive additional bookings. You can always edit your listing and add this information any time in the future too.
3. Title
You'll need to come up with a listing name which is a very brief title for your listing. You only have 50 characters to work with.